On a daily basis we get in anywhere from 1 – 6 machines with a defective hard drive.
To test for a bad hard drive we use Hitachi's Drive Fitness Test. This has been the best test we have found to discover is a hard drive contains bad sectors or not. We should note that DFT does not operate on all machines. If you are trying to run DFT on your machine and it can not locate the hard drive, the easiest thing to do is take the hard drive out and put it on a machine that is known to detect hard drives in DFT.
When a laptop or computer has a defective hard drive it is important to stop using it. By using a defective drive (if usable) you usually make the problem worse, and fast.
If a drive has just started going bad, you may experience a slow running machine, random errors in Windows, freezing, or boot errors like this 0xc000000e error: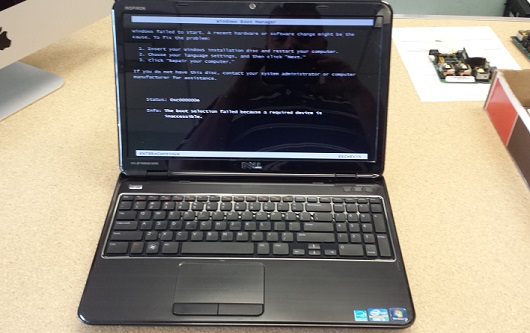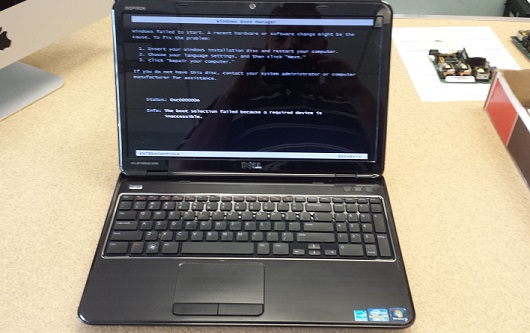 On the drive above we were able to recover all of the data from the computer, replace the hard drive, and reload the operating system.
All hard drives will break. They have disks in them that spin thousands of times per minute. Eventually these moving parts fail.
If you think you may have a bad hard drive be sure to contact us and get your machine in for a free diagnostic. It costs you nothing to find out exactly what is wrong with your machine.