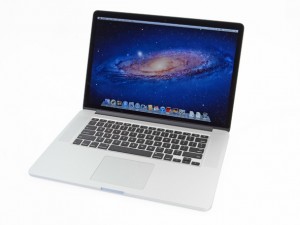 We are central North Carolina's Apple Macbook repair experts.
We are not affiliated with Apple® and often drastically cheaper.
Customers in Raleigh, Cary, Durham, Chapel Hill bring their Apply MacBook laptops here for repair. We also get them in from Virginia, South Carolina, and all over the country.
All Apple MacBook repair estimates are FREE.
MacBook Notebooks Repaired:
Apple MacBook
Apple MacBook Pro
Apple MacBook Air
MacBook Repairs Offered:
We repair ALL problems, including:
Spill Damage and Logic Board Repair
Keyboards and touchpads
Hard drive replacement and SSD upgrade
Memory Upgrade
Hinge Repair
Why take it to us instead of the Apple Store?
If you have a problem that you believe is Apple software or Apple operating system related – we recommend you try an Apple Genius Bar first because they perform these types of software fixes for free. Examples are not being able to back up to the iCloud or problems with iTunes.   This is a service that is covered by Apple with the initial purchase price of the computer.
However for other items – consider us:
If you have a problem that you don't know the cause and it could be hardware, software or some combination.
If your problem is software that was not created by Apple – the Apple Store will usually not address those issues.
If you  are looking for data recovery – we do that.
If you have a hardware issue – we do the repairs locally rather than shipping your computer across the country.  We will give you a price for repairs as part of the free diagnostics.  We think you will be very happy with the price we quote you for repairs. We will not pressure you to do the repair or buy a new machine.  If asked , we will give you our opinion but you are always in the best position to decide.
If you had a liquid spill (water, wine, milk, soda, beer – we have seen them all).  Apple will not work on machines with liquid spills, we will.
If you just want to drop off your machine for diagnosis and repair as opposed to going to a shopping mall, getting an appointment and then standing in the back of the Apple Store waiting for your turn to be called.  You can drop off your machine with us anytime during our store hours without an appointment.