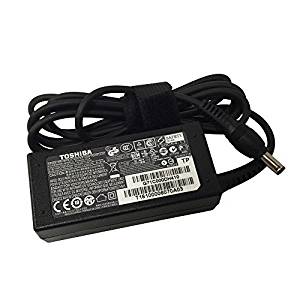 The correct AC Adapter for a Toshiba Satellite C75d Notebook is a genuine Toshiba branded 19V 2.37A (45 Watt) AC Power Adapter. A common part number for this adapter is PA3822U-1ACA.
You may buy this adapter via Amazon Prime for under $20 via my affiliate link here: http://amzn.to/2CcOEnS
All C75d units take this adapter. Other common model numbers of the adapter include PA5044U-1ACA, PA5096U-1ACA, PA5177U-1ACA, PA-1450-59, PA3822E-1AC3, PA5044E-1AC3, PA5177U-1AC3.
The C75d comes in a variety of flavors such as the C75D-B7215 or B7202 or a wide variety of other flavors.