Below is one of the new "cube" custom PCs we have been selling a bunch of lately.
This machine was built for a recent customer of ours who was experiencing power surges.
Specs:
Intel -3 CPU
ASRock Motherboard
512GB Solid State Hard Drive
8GB RAM
Windows 10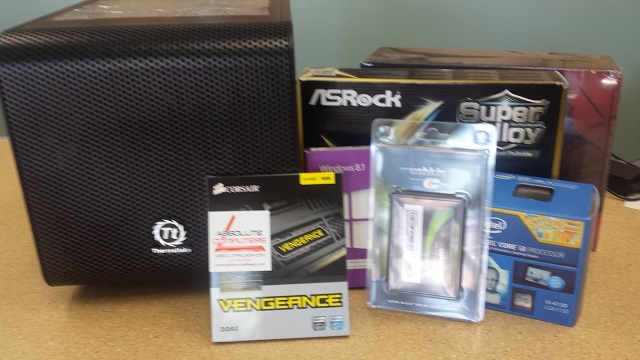 Here's the PC being built:
It is amazing to see how small and compact motherboards have become!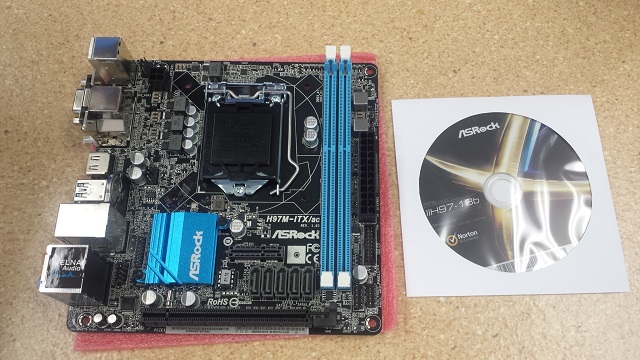 These little cubes are nice and quiet. They have gigantic fans in them!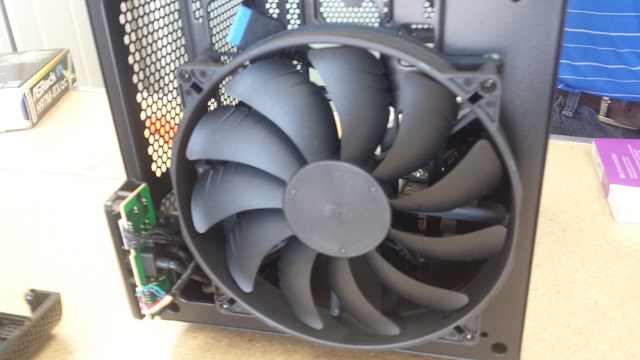 Next, the motherboard is mounted into the case: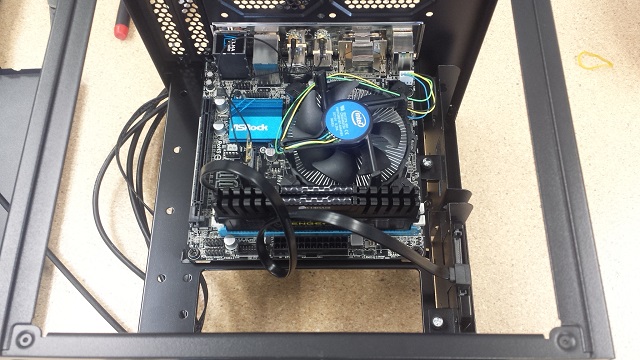 Then, the solid state drive is installed: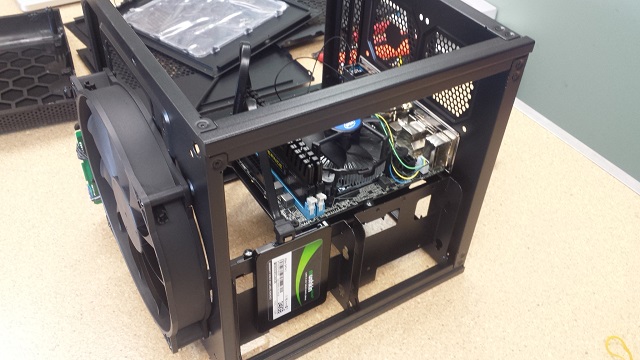 The ATX power supply goes in: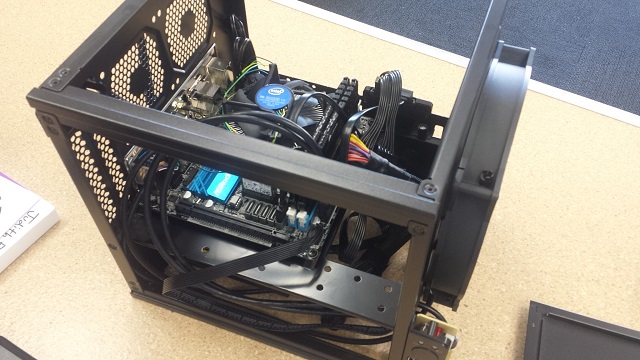 All built! Rear view: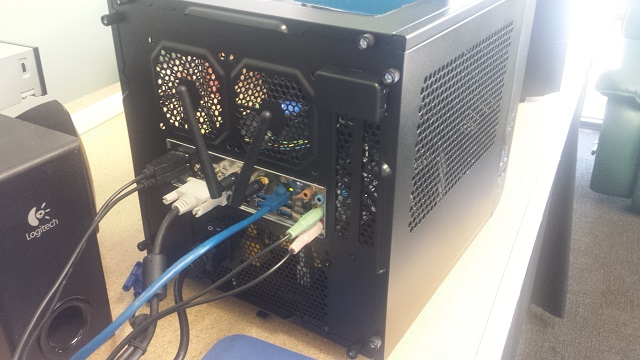 And finally, here is the finished product!